The month of January is named after the Roman god Janus – the god of beginnings, endings, times of transition and change. He was usually shown as having two faces looking opposite ways – one to the past, the other to the future. At the end of January, the image seems apt – as I reflect not just on the year that's past, but on the last 25 years I've been connected to this Chapel. I also look to the future, to changes ahead – in my own life and in the life of this Chapel – whilst staying mindful of the present moment – one last service as your minister.  There are many emotions swirling around in me – it's difficult to find the right words. I'm also mindful we'll be meeting in the summer for an official goodbye 'do', and I'll bump into some of you before that. Even after me and Rob eventually move away, we hope to keep in touch and return – for an occasional service or visit. But today I say goodbye to you as your minister. Next time I see you, it will be as a visiting minister and a friend – and it will take time to adjust to this new role (or lack of role) – on both sides.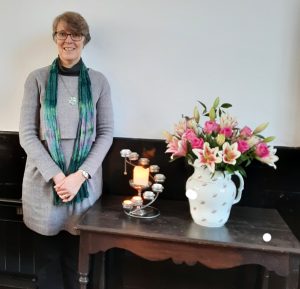 I invite you to reflect on the memories you have of this Chapel – whether you've been here many times, just a few (or perhaps only on Zoom) – what events, people, thoughts and feelings come up for you? … I've put together a slide show of photos which encapsulate some of my special memories of this Chapel over the last 14 years…. These slides don't show my earliest days at this Chapel, when I tentatively set foot through the door in 1996 – a seeker in need of inspiration and solace, who liked to sit in the back row and keep a low profile! Neither do they show all those who welcomed me so warmly – people who have since died or moved away. They don't show the friendship and support I received through health struggles and marriage break-up. I have many memories not captured on film, which I carry in my heart – and I expect it's the same for some of you. A favourite Unitarian song sums up my experience here: "Roots hold me close, Wings set me free". Roots and Wings – that's what Meadrow Chapel has provided. A place which welcomed me in and enabled me to put down strong roots, after years of searching for a spiritual community. This Chapel also helped me  find my wings –  to grow into my calling – first as your Lay Leader, then as your minister. And now these wings will take me away – though part of me will always remain rooted in the soil of this community.
There's so much missing from these photo. They don't include all the R.E and discussion groups, meditations, concerts, fundraising events we've enjoyed. The slides don't show all the lovely weddings and child blessings I've conducted, or the sad funerals for much missed members. I've accompanied members and friends through highs and lows, joys and sorrows – and I thank you for entrusting me with your special occasions. And of course, each photo shows only a fraction of a second, which can't convey the lived experience, nor the hours of work that have gone into each and every occasion. The photos don't show all those who have planned, organised, baked, moved furniture, cleaned, and offered their time, energy and talents.  We've been through a lot together;  we've had floods – some of you helped with the clean-up at Christmas in 2013. We've had fire – thankfully a small one (that Sunday in November, when we were in the Hall writing Amnesty cards and smelt burning… faulty wiring and a melted fuse-box) And I don't need to tell you we've lived through plague. I feel especially sad to leave you with covid still raging. I've accompanied you through nearly 2 years… who knew it would drag on this long? We've weathered flood, fire and plague. Thankfully we've not encountered earthquake or famine – but privileged as we are, have tried to be mindful of the increasing plight of others on this planet – and responded to some of  these needs.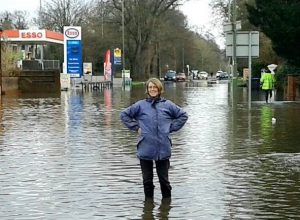 We've eaten together (lots of cake!) We've sung together, enjoyed wonderful music. We've studied, prayed and meditated together. We've wrangled over theology, and more prosaic issues of Chapel governance. Some of us have even been on holiday together. (If you've only been attending a short while and feel I'm describing a party you've not been invited to – I hope that you'll stick around long enough to make some new memories.) This community has felt like an extended family – and just like any family – it's not always been plain sailing. I ask your forbearance for times I may have disappointed, not been available enough, or said or done things you wished I hadn't. As an imperfect human it's inevitable I haven't always got it right. I in turn, offer forbearance for times when I've felt disappointed – or haven't agreed with decisions taken by others. I've dug out the script from my Induction service as minister in 2013.  It included words by Jack Mendlesohn, which seems as apt now, as then:
"Ministers are persons with pincushion souls and elastic hearts, who sit with the happy and the sad, in a chaotic pattern of laugh, cry, laugh, cry… Ministers are people with dreams they can never wholly share, partly because they have some doubts, and because they are unable to explain adequately what it is they think they see and understand… A minister is a person who continually runs out of time, out of wisdom, out of courage…; a person whose tasks involve great responsi­bility and little power, who must learn to accept people where they are and go from there; a person who must never try to exercise influence that has not been   earned. The minister who is worthy knows all this – and is still thankful every day of life for the privilege of being a minister.  The future of the liberal church is almost totally dependent on these two factors: great congregations… and effective, dedicated ministers. The strangest feature of their relationship is that they create one another"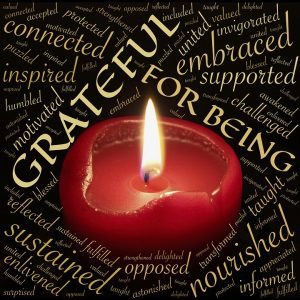 I think I've been a dedicated minister. Whether I've been an effective one, is for others to decide. But I can say for sure – you've been a great congregation – and I think it's been a good partnership. And I've learnt a lot in the process: I've learnt more about my personality. I'm a sociable introvert who needs sufficient time alone to function well. I'm a perfectionist who can make extra work for myself. I'm a bit of dreamer, an idealist – who sometimes struggles with realities. I've learnt there will never be enough time to do everything I want to do. Ministry is elastic, where the to-do list can seem never ending. I'm learning it's ok to delegate – it's not all down to me. The world won't stop if something doesn't get done, or I'm not around to do it. I've learnt you can't please all the people all the time – especially Unitarians with diverse theologies. I've also learnt that people are mostly gracious and accepting. I've found strength and stamina I didn't know I had. I've surprised myself by embracing technology and social media – albeit belatedly! I've learnt so many things … And above all I've had confirmed the importance of spiritual community. In a world where it's now counter-cultural to go to church, I'm more convinced than ever of the need for inclusive spiritual communities such as this – where people can ask deeper questions of life, and find meaning and purpose alongside others without subscribing to dogma.  I've shared before my vision of spiritual community – based on the poem The Kingdom by R.S. Thomas:                                                                                                                                                                                  It's a long way off but inside it
There are quite different things going on:
Festivals at which the poor man
Is king and the consumptive is
Healed; mirrors in which the blind look
At themselves and love looks at them
Back; and industry is for mending
The bent bones and the minds fractured
By life….                                                                                                                                                                        I found a measure of healing within these walls – and I think others have too.  It is now time for others to create their vision for the Chapel going forward… Ministry has been the most demanding, yet most fulfilling job I've ever done. It's been a privilege and joy – and I thank you all from my heart.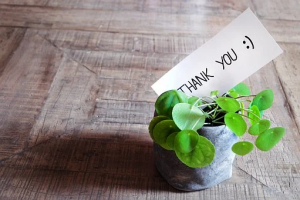 I feel sad that ministry – in this form – is coming to an end, but sometimes change can be a good thing – for all concerned. I hope that's the case for the future of this Chapel – as I hand back the baton to you, and to whoever may come after, to serve as minister or lay leader. Using the metaphor of the Parable of the Sower from the Gospels, we each scatter seeds through our words, actions and ideas; some of these takes root, some don't. Sometimes there's a rich harvest, not always. Some projects spring up for a time, but then wither or get cut down – sometimes in the natural cycle of things, or during an unexpected crisis such as Covid. Some things I and Rob have put our heart and soul into, won't continue when we're gone – but other things will spring up in their place. The important thing is that this Chapel community continues to provide fertile soil for new ideas – a place where the gifts and talents of members and friends, can take root and flourish for a time. These will in turn, be replaced by the seeds and flowering of others who come after – and so it goes on in each generation. I have nurtured seeds planted by those who came before, and I have planted fresh seeds. It's now your turn. I entrust this garden of community and of the Spirit, to all of you to tend – and I pray this little Chapel will survive and thrive well into the future, so that others seekers will discover the welcome and friendship I was fortunate enough to find within its walls.
I end with words used at my Induction service in 2013 – attributed to Oscar Romero, though written by Bishop Ken Untener:
It helps now and then, to step back and take a long view….
We accomplish in our lifetime only a fraction
of the magnificent enterprise that is God's work.
Nothing we do is complete, which is another way of saying                                                                          that the kingdom always lies beyond us.
No statement says all that could be said.
No prayer fully expresses our faith….                                                                                                                                                             No pastoral visit brings wholeness.
No program accomplishes the church's mission.
No set of goals and objectives include everything.                                                                                         We plant the seeds that one day will grow.                                                                                                   We water the seeds already planted, knowing that they hold future promise.
We lay foundations that will need further development.
We provide yeast that produces effects far beyond our capabilities.                                                                                                                                                 We cannot do everything, and there is a sense of liberation in realizing this.
This enables us to do something, and to do it very well.
It may be incomplete, but it is a beginning,
A step along the way, an opportunity for grace to enter and do the rest.
We may never see the end results,                                                                                                               But that is the difference between the master builder and the worker.                                                    We are workers, not master builders,                                                                                                 Ministers, not messiahs.                                                                                                                              We are prophets of a future not our own.
In Faith and Hope, Sheena