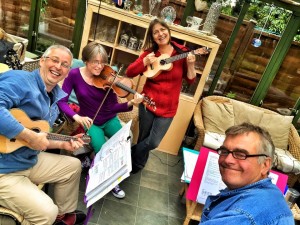 The Ukulele Group meet most Tuesdays 6pm in the Unitarian Hall (tune up from 5.45pm). The group leaders are Shirley and David Faraday. The group welcomes beginners and experienced player's a-like.
As well as weekly sessions, Shirley and David also lead gigs and offer bi-monthly Uke jam sessions in the community
For more information contact Shirley – 07771 757163 or visit their website page:
See calendar events below for more details:
There are no upcoming events to display at this time.